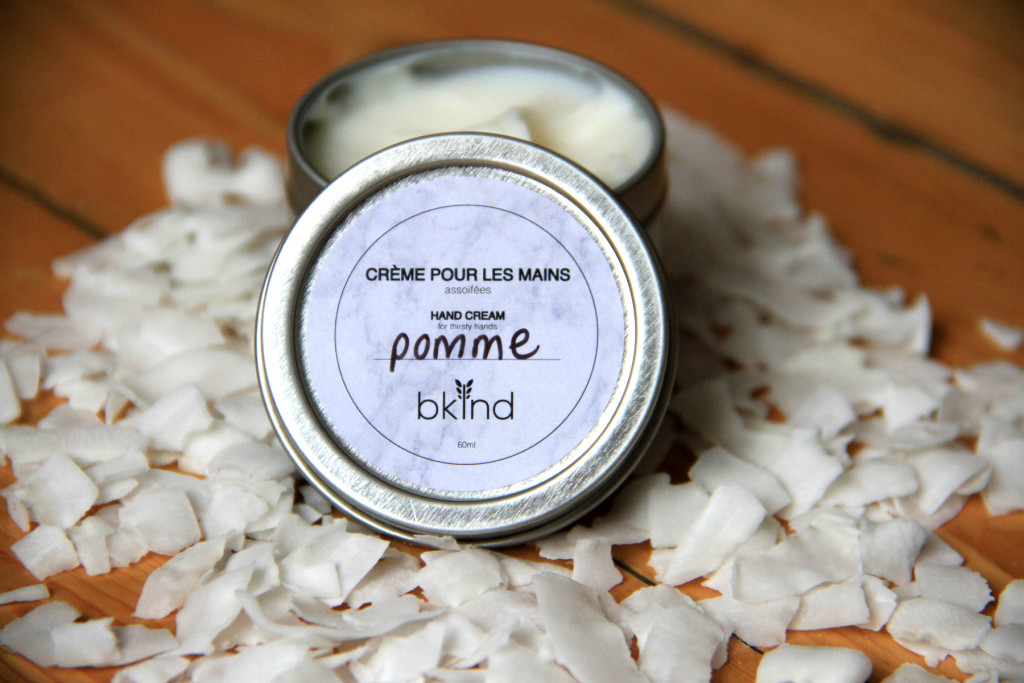 Kalya is all about love, and what better way to celebrate the arrival of Valentine's Day than with a feature on natural beauty and skincare company, BKIND. Based in Montreal, BKIND embodies conscious beauty with their all-natural, vegan, handmade products that cleanse, moisturize and nurture skin with kindness. BKIND products have quickly become a favourite of the Kalya team for their environmentally-friendly and cruelty-free approach to skincare. Relying on simple ingredients such as coffee, coconut and cranberries, they present the idea of food as beauty. We sat down with BKIND founder, Marilyne Bouchard, to discuss her company's roots, philosophy and goals for the future.
K : Tell us about yourself and your company? Why did you start BKind? What do you hope to bring your customers with your products?
MB: I have always been a large consumer of creams and body products! I like to take care of myself and use the least makeup possible. I have extremely sensitive skin, and one day I got tired my skin's negative reaction to these (expensive!) products, even those labelled hypoallergenic. I became interested in the DIY philosophy. With many attempts and LOTS of mistakes, I was able to concoct customized recipes for my capricious skin. Having a Bachelor's of Science and Master's in Microbiology, I have a certain expertise in creating products that will last a long time without preservatives. I started BKIND because I am not the only one with sensitive skin. At first, it was only a small project, but BKIND quickly made a name for itself, and the company grew quickly. With my products, I would like to open people's minds to the benefits of natural products. We are seeing more and more reports and articles on cosmetics and the dangers of the chemicals they contain. People do not realize that their $100 face cream may contain contaminants or products that can damage their skin.
K: Kalya's mission is to promote a healthy lifestyle. How do you feel your products embody this goal?
MB: Using BKIND products means choosing natural and humane skincare because all products are vegan. It also means supporting a local brand.
K: Which products would you recommend to new customers and why?
MB: First of all, the coffee scrub! Personally, I love it. It leaves the skin soft and hydrated, and it's perfect for me because, in the morning, I 'm always in a hurry and do not even have the time for hand cream. My favorite scent is pineapple – grapefruit…MIAM! It moisturizes well without being too greasy. This recipe saved me because, before, my hands would crack and bleed during the winter (thank you Quebec winter!).
Secondly, the eye cream infused with green tea! I love it and I use it for everything. During the winter, I also use it around my mouth and on my face when my skin has become dry due to lack of attention.
K: BKIND also has another eye cream option. The anti-wrinkle contour cream is made with a blend of coffee and a blend of coconut, jojoba and rosehip oil.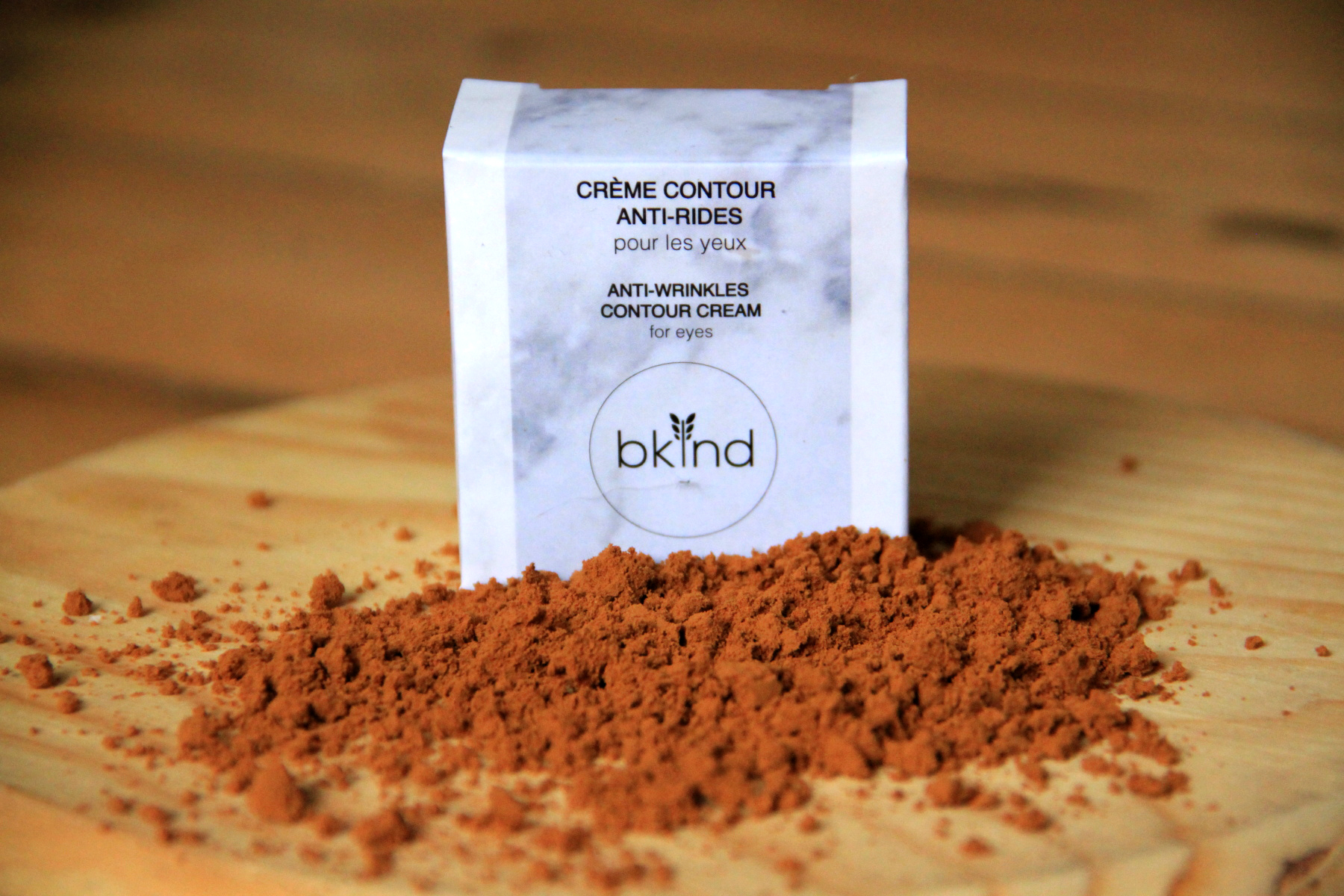 K: We love the BKIND soft and hydrating face scrub. The dual scrub exfoliates the skin while leaving it soft and subtle to the touch, and is made with antioxidant-rich cranberries and moisturizing coconut oil.
K: Where are your products available?
MB: On my website, www.bkind.ca, and ETSY under BKINDPRODUCTS. The café and boutique, Lefebvre et Filles in Verdun (Station LaSalle) also sells a few of my products, but not the entire line.
K: Finally, what aspects of BKind bring you the most joy? Where do you envision Bkind in the future?
MB: What I love is meeting new people. In the last year, BKIND has allowed me to meet many wonderful people. The Quebec scene is filled with audacious, passionate entrepreneurs. I'm lucky to have met these people and I love collaborating with them. The "Research and Development" side is also what brings me joy with BKIND. I love trying new recipes and learning more and more.
For the future of BKIND, I have several small projects in mind, but I am very " go with the flow." I'm not planning anything specific because I do not like plans and I don't want to impose anything on myself. Of course, I would love to have my own little shop on Wellington Street! Or a double boutique with a vegan bakery, why not?!
BKind is well worth discovering, and the ideal choice for last minute Valentine's gifts. The Valentine's day duo featuring a hand cream and moisturizing coffee scrub is the perfect way to discover or indulge your passion for natural beauty.
For more with Marilyne, watch our French interview here.